IKOR of Eastern PA - Our Mission
To provide client-centered advocacy support that increases quality of life and dignity in planning, ensuring safety, and caring for anyone dealing with aging or disability challenges. Our multi-disciplinary skilled team members collaborate to develop extensive, innovative, integrated programs and services that utilize technology and digital tools to make a significant difference in the lives of older individuals, adults with disabilities, and children with special needs.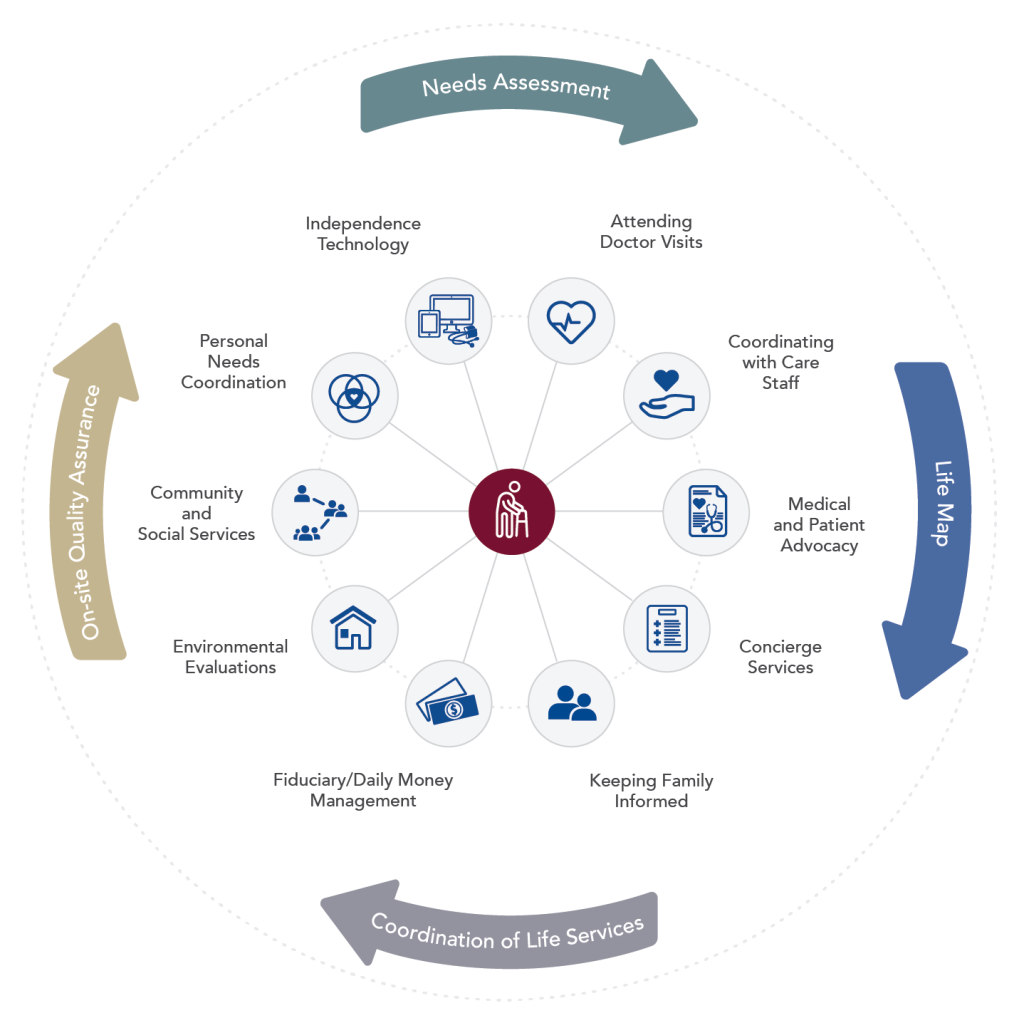 IKOR Life Management Services is a client-centered approach to planning, ensuring safety, dignity, and care for anybody dealing with aging or disability-related difficulties.
A collaborative approach leads to clarity in the following steps, resulting in high-quality care and an improved quality of life. Registered nurses (RN Patient Advocates), social workers/licensed professional counselors (Client Care Specialists), and professionals with legal and financial knowledge (Financial Advocates) will make up your team. Our team members combine their expertise to handle our clients' care and daily life concerns.
Our assistance reduces anxiety and stress, as well as the time-consuming research and interpersonal conflict that comes with not knowing what to do next.
In all cases, a Fiduciary Standard of Care is followed, which implies that all recommendations are made with the client's best interests in mind. We've discovered that by focusing on a client's best interests, family dynamics may be resolved. We are a completely independent third party that does not collect referral fees.
How Can We Help Support You?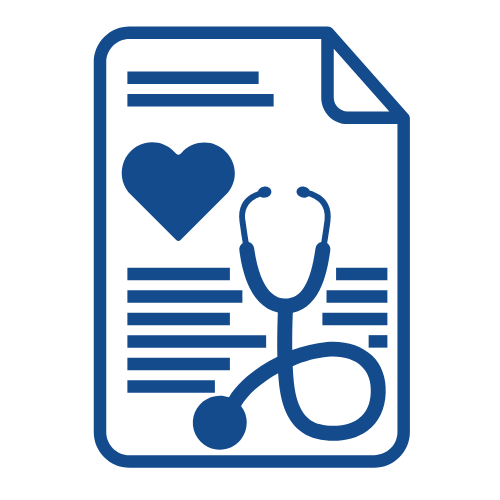 Medical Advocacy and Life Management​
IKOR Advocates are able to obtain a real understanding of our clients' lives and provide objective recommendations to assist them maintain or improve their quality of life through our Life Management Advocacy Plans.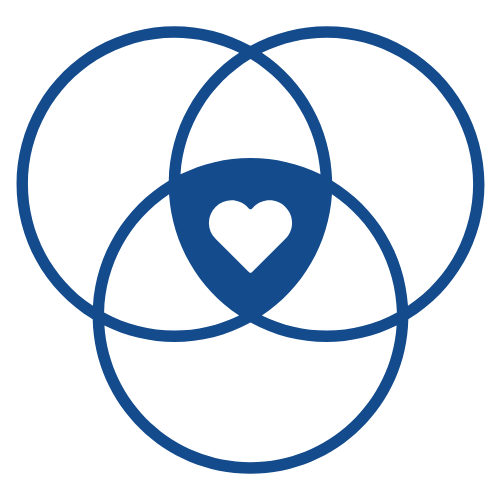 Disability Advocacy
Our objective is to understand the client's needs, acquire the best available care, educate families, and, if necessary, change living circumstances to provide the client the potential to succeed. We act as advocates for mental health, physical limitations, and intellectual disabilities.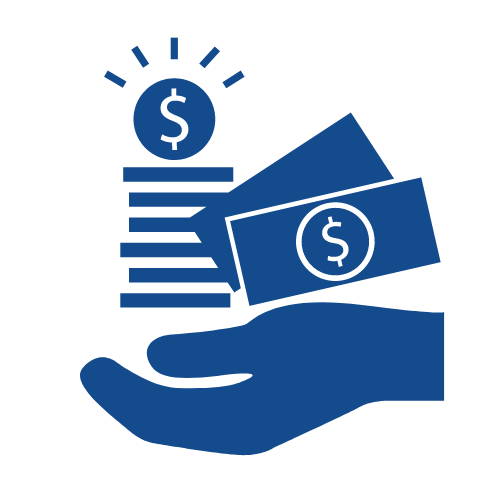 Fiduciary Services
IKOR acts as a fiduciary for our clients. We are fully insured through Lloyds of London, with coverage for General Liability and Fiduciary Business. We're also bondable, and we only utilize staff exclusively to handle business matters, never independent contractors.
How We Differ From Other Care Providers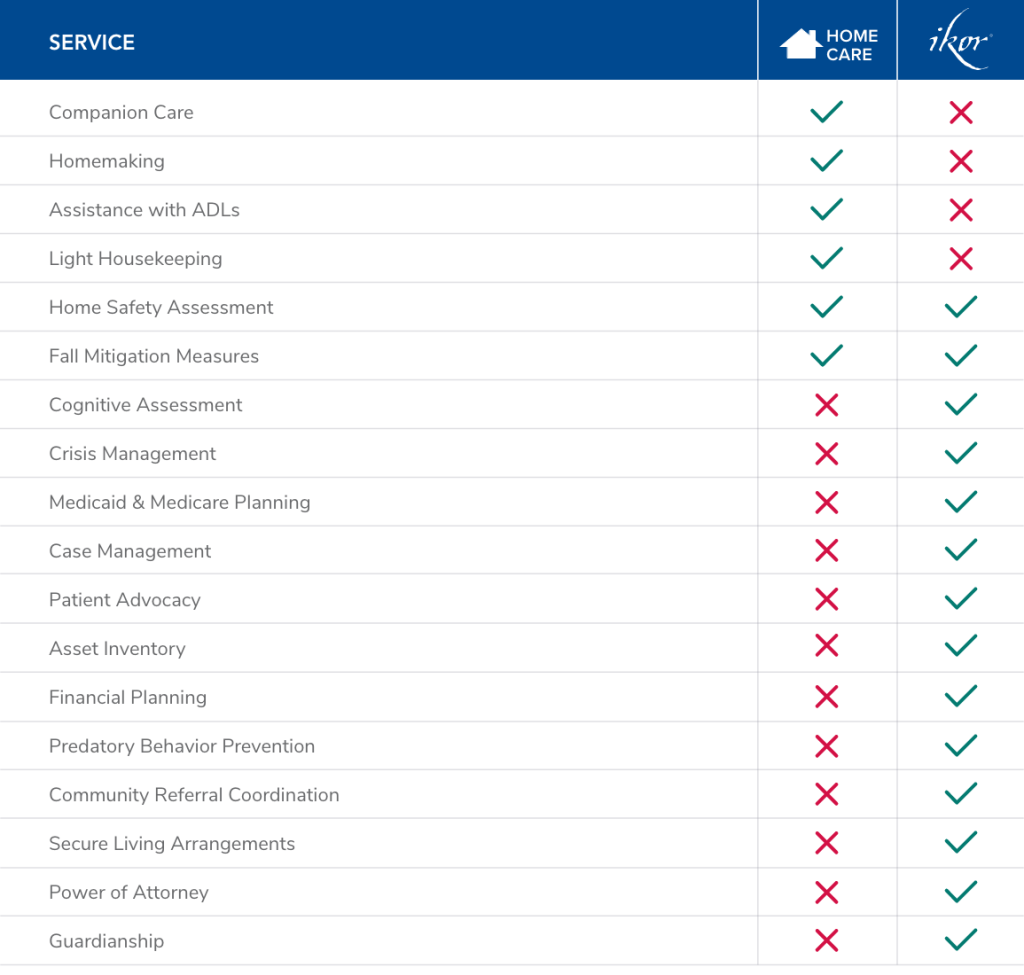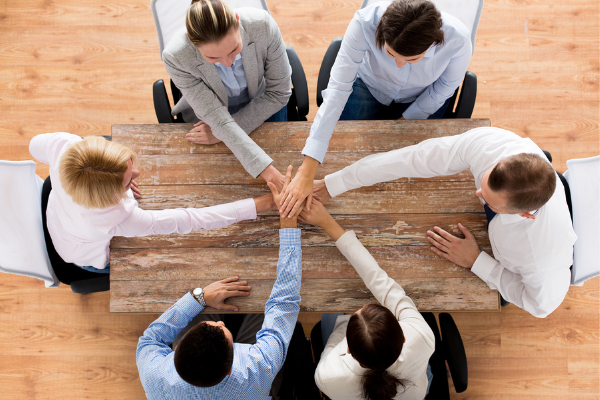 As a trusted counsel to elders, people with disabilities, and their families, most professionals ultimately recognize when they have reached the limit of their knowledge. Working with IKOR of Eastern Pennsylvania allows you to focus on your core competencies while relying on our experienced staff to assist you with the care and daily living difficulties that your customers bring to you.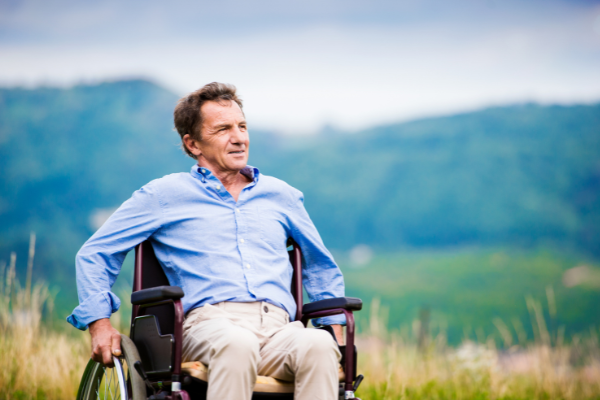 Single seniors without children, or couples with children who live far away, might feel vulnerable as they age without assistance. Our services have provided residents throughout Eastern Pennsylvania with incredible peace of mind, from basic bill payment to assisting you in planning for long-term care and safety.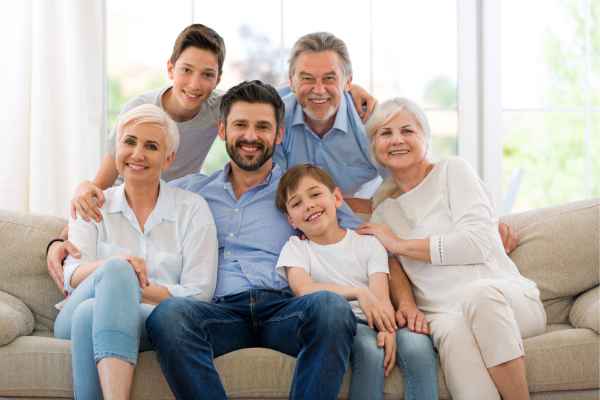 Families come to us for assistance with scheduling medical appointments, supporting and coordinating the delivery of in-home care services, coordinating and overseeing home maintenance and repair, and a variety of other services. Parents of adult disabled children come to us for planning and help in the event that they are unable to provide the necessary care. In person and using developing life care technologies, our specialists fulfill these needs for your loved ones.
Our Team Members Participate in the Following Organizations