Many families worry about how they will care for an elderly relative, an adult with a disability, or their special needs child after they are unable to do so themselves.
How we work is determined by how each individual functions in their environment. Our process typically starts with an assessment to understand the specific client's situation if we aren't assisting with future planning. We must comprehend the client's level of functioning, current social support system, medical requirements, medication regimen, and healthcare providers. In the assessment process, the patient is interviewed, pertinent medical records are gathered, a personalized action plan is created, and the options are discussed with all parties involved in the patient's care.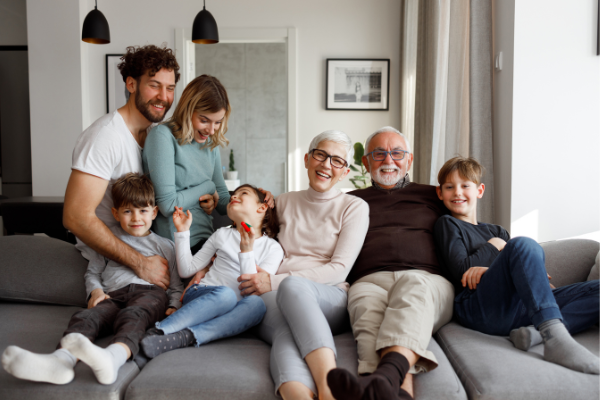 A Life Management Advocacy Plan (LMAP) is created through our assessment process based on individual circumstances. Depending on the individual's particular needs, we utilize a variety of assessment tools, and we continue to evaluate the fundamental needs as we continue to provide support for the individual's situation. The Life Management Advocacy Plan (LMAP) is revised at least once a year after consultation with the client, their family, and any other professionals engaged in their care. 
Families most frequently contact us for assistance with one or more of the following activities:
Medical or Disability Advocacy, Medication, Health & Wellness and Disability, Medical Power of Attorney
Planning for Dignity to handle care concerns in pre-retirement planning
Psychosocial and cognitive supervision and support
Financial- Daily Money Management/Routine Bill Payment, Durable Power of Attorney 
Environmental Areas, Housing, Safety, Mobility and Modifications
Legal – Supporting your own lawyer in legal matters
Crisis Intervention or Hospital Discharge Planning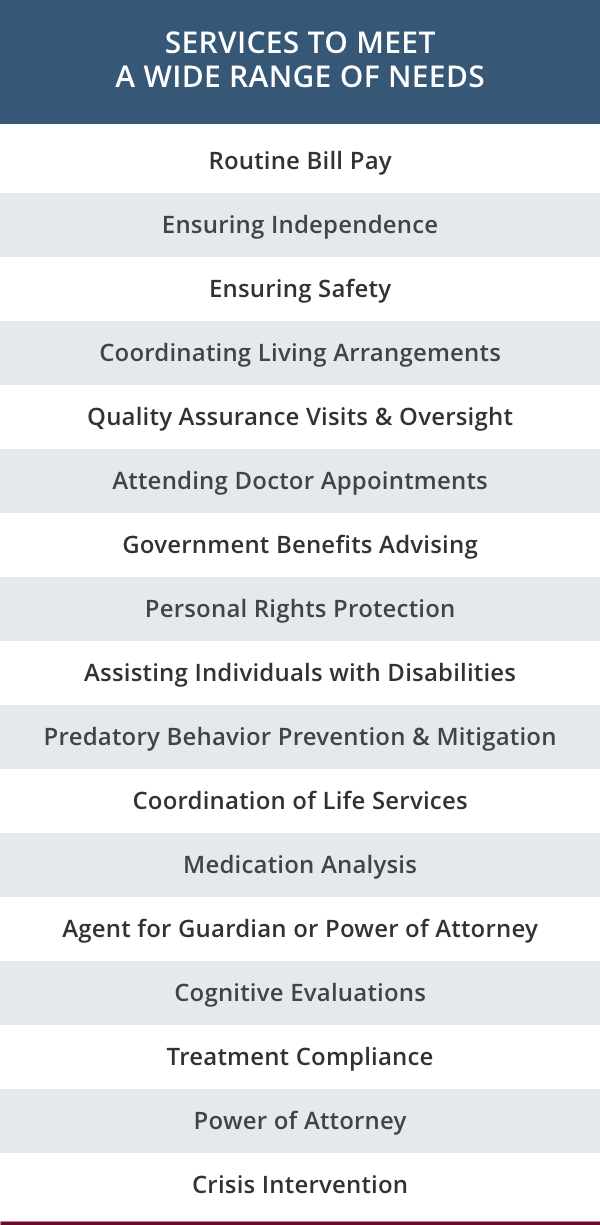 When You Work With Us, You Can Expect:
A reliable, trustworthy, and professional presence —By being a dependable presence in both good and bad times, we strive to support your best interests, foster trust, interconnection, and confidence.
Confidentiality  — We strive to gain your trust. We are aware that we are involved in some of your life's most private matters. We go above and beyond to protect your privacy and confidentiality.
Result-oriented innovation — Healthcare service providers often concentrate on how they've always done things. Many providers want you to fit into the way they do things. Unfortunately, they don't always provide what customers want or expect. Our Eastern Pennsylvania IKOR team is renowned for producing outcomes via innovation in both our work and our programs. We customize our services to fit your unique wants and situation.
Personal and organizational accountability — We make an effort to create a work environment that is transparent and accountable to you, your family, and our referral sources. Our invoices, notes, and conversations are precise, comprehensive, and transparent thanks to our web-based Datikor 2.0 system.
Collaboration — We strive to use the combined genius of our team and yours. We work to resolve disputes amicably and to encourage cooperation among all parties.
Commitment to your best interest — A fiduciary standard of care is something we support. We collaborate with anyone else you name while putting your interests first at all times.
FAQs By Our Family Customers